A prospective intern has lost the opportunity to work with a prestigious tech-industry after bombarding the recruiter with questions about how her contact was sourced.
According to a Twitter user @cyberomin who recruits for a tech-industry, he was met with disappointment after reaching out to an intern who had applied for a role with the firm.
From the snapshot of their conversation, the intern identified simply as Mary did not let the recruiter land before throwing questions about how he got her contact.
Taking to Twitter to share the chat screenshot, @cyberomin wrote;
"Godspeed, Mary. Wishing you all the best in your future endeavors."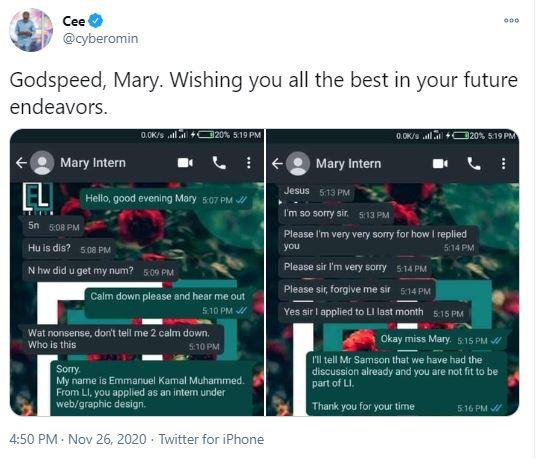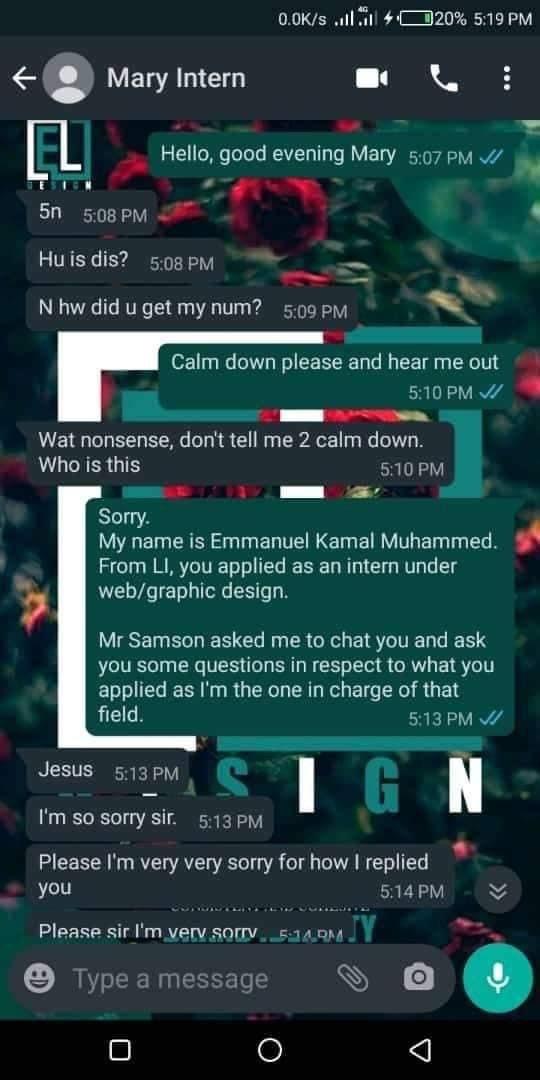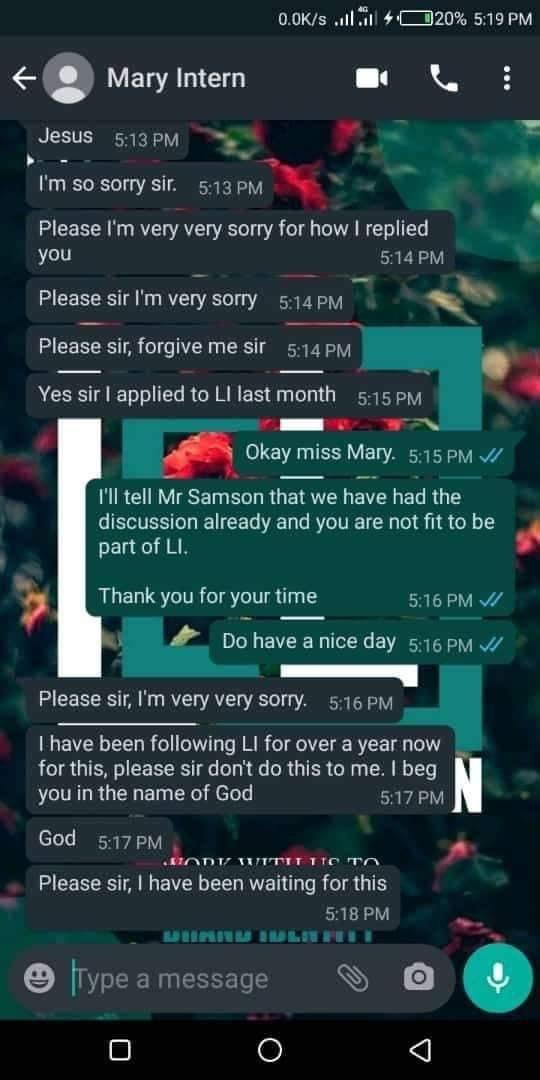 See some reactions below …
@feobaby1 wrote;
What happened to, "Hi Mary, I am so so and so…, from…., and…." Straight up mention who you are and what you need to inform her about, she also needed to feel comfortable with who she was chatting with from a strange number.
@neneodonkor wrote;
In the age of social media it's very easy to jump to conclusions. In as much as she's wrong, the guy should have introduced himself first. However, I don't think we can always use WhatsApp encounter to judge someone. We don't know why she reacted that way.
@sam_oguche_ wrote;
Many still make this mistake. I learned this thing when i worked in call center at my first job. Be polite untill you can really tell who the person at the other end is.